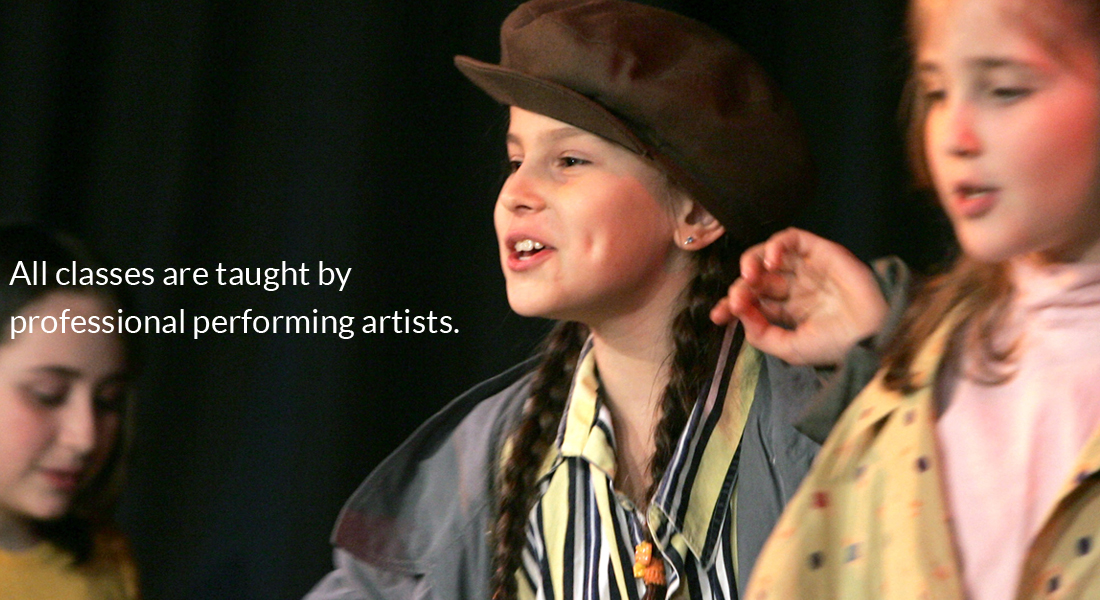 ACTING CLASSES (in-person)

Saturdays 9.30 am – 11.30am  (9 – 15 years, grouped by age)
LOCATION: YAA @THE HOUSE, 29134 Roadside Dr UNIT 104, Agoura Hills, CA 91301
This class is geared toward pre-professional and professional young actors, but is great for those new to acting as well! Actors will be grouped by age and experience. Along with improv, acting exercises and theatre games to warm up, students get to work on scenes from popular TV shows and movies, plus commercial scripts. Class sizes are kept small to ensure each actor receives proper individualized attention. The class provides an opportunity for the actor to develop their technique in depth in an energetic, FUN and supportive environment.
Actors will not only get exceptional acting training and individual coaching time, they will also work on audition skills and self-taping for film and TV, using scenes/audition sides from current and recent castings.
OUR ACTING CLASSES COVER:
How to create and build a truthful character
Making strong choices
Breaking down a scene
Moment-to-moment acting
Auditioning & self-taping
On-camera technique
Cold reading
CLASS SIZE IS VERY LIMITED – REGISTER EARLY
REGISTER HERE: USE THE DROP DOWN MENU TO CHOOSE THE CORRECT CLASS
MUSICAL THEATRE CLASSES
Our musical theatre classes provide training in all three disciplines – acting, dancing and singing, developing skills as a 'triple threat performer'. Students will receive professional-level training, experience the fun and joy of musical theatre and perform in one of our fall productions at the end of the session.
Broadway Bound 1  (Ages 7 – 10)
STUDENTS MUST BE ABLE TO READ WELL

Acting
Students are given a practical understanding of stagecraft, along with improvisation, voice and acting techniques. They will be challenged to create multi-dimensional characters, building confidence and social skills through teamwork while honing their acting skills.
Dance
These sessions concentrate on developing students' confidence, awareness and freedom of expression, whilst improving technical dance skills. Students will be exposed to a variety of dance styles and will learn routines to well-known songs.
Singing
Vocal training is utilized to develop each individual's voice to its fullest potential. Students work on breathing, rhythm, projection, pitch and musical interpretation to improve confidence and range and learn how to genuinely express emotion and tell a story through song.
Broadway Bound 2  (Ages 10 – 16)
Acting
Students will continue to be challenged to create multi-dimensional characters, building confidence and social skills through teamwork while honing their acting skills. This class includes theatre games, improvisation, acting exercises, voice development and scene study. Students will be working on scenes from plays, musicals, films and current TV shows, learning basic script analysis and character creation and development.
Dance
Students will start with a movement warm up and, through exercises, build on their technique which will enhance their performance skills and boost their confidence.  Students will not only gain physical confidence, awareness and freedom of expression through the dance training but will also get to explore a range of dancing styles and techniques while learning routines to well known songs.
Singing
Vocal training is utilized to develop each individual's voice to its fullest potential. Students will work on the technicalities of using their voice including pitch, breath, harmony as well as how to genuinely express emotion through song.  They will be working on solo, duet and group songs.
"The girls had an absolute ball and looked forward to every Saturday. I particularly liked how the teachers looked after each child and tailored the training to their level."
Celia Farrow
"The workshop reached far beyond our expectations. Sara had such a fantastic time and learned so much. She LOVED it. We can't wait for the camps."
Paula (Sara's mom)
"One word……. **SPECTACULAR! **"
Julie Tran
"So impressed with your academy. My daughter really loved the classes and the show at the end was excellent. We can't wait to sign up again."
Alison Thompson
"My little girl skips into the studio on a Saturday. She absolutely loves these sessions and wished it was actual school! The teachers are enthusiastic and warm and we would totally book again!"
Tori Maxwell
"The on-camera audition videos are wonderful – I must say we really got what we were looking for from your Acting Intensives – a musical, a drama, on camera and auditioning experience, theater games and improv…fun and supportive environment with great teachers and focused kids!"
Eric (Liv's dad)
"Amazing academy with excellent curriculum. Highly recommend!"
Sayareh Ourmazdi
"Theo really loves the classes. He has grown in confidence and sings all the time at home. You have worked wonders!"
Rebecca Pine
"Piper loves your acting class deeply. It's so much fun and filled with positive, creative energy. Thanks so much for inspiring her."
Blythe Williams
"My daughter really loves the classes and always comes out happy and enthusiastic! She asks every day if it's a Young Actors Academy day and comes home with a big smile each week and is excited to tell me what she done. We can't wait for the summer camp!!"
Lucy Rider
"You have such a remarkable way to bring out the best in EVERY SINGLE performer on stage. Truly, they ALL shine on stage. I've never seen anything like it. You are amazing and like I've said many times now, we are so lucky to have found you!"
Amy Walsh
"Thank you Susan & team for making Anabelle's year so special and memorable. She loves the classes and the show was amazing."
Kelly Edwards
"Brilliant program, wonderful teachers. Emily had so much fun. The teachers are excellent, lots of support, a happy environment, it's fantastic. Big, big thank you for all your wonderful work."
Julia (Emily's mom)
"We are new to Young Actors Academy and we're really glad that we joined the session. My son is a little bit introverted, so it was great to see him really step up his confidence in such a short time. You are an amazing teacher, Susan. Loved you on LOST, too!"
Ann (Leo's mom)
"Both Adam and Sarah had an amazing experience! Since the first class, they come home excited and happy singing the songs and talking about all the kids who were doing the class with them like they'd been friends forever. I was impressed how quickly they picked the lines and songs up and by the enthusiasm they brought home. For them was an incredible experience."
Anna Bateman
"Ellery is loving every minute of your class!  We can't wait for the show. Your academy is amazing."
Danielle Burness
"Thank you for everything. You and your team are doing a fantastic job, I am very impressed. Kasia absolutely loves it and can't wait for classes every week."
Ella Debski
"My two kids train privately with Susan. We're so lucky to have someone of her caliber teaching our kids. An award winning actress working in film and TV who has played starring roles on London's West End and on and off Broadway, teaching here! My son is working on a Disney TV show because of her amazing coaching and my 19 year old who has been coaching with her for a few years is constantly booking.'
Jennifer Tomlinson
"Izzi adores your classes. She says it's SPECTACULAR!  She truly shines and is happiest on the stage and she's happiest above all working with you in the classes and on the shows. Thank you!"
Lori Shulman
"Thank you so much for bringing out the absolute best in my normally shy child! The teaching was outstanding, she learned so much in all three disciplines. My daughter was bubbling with enthusiasm for days afterwards and can't wait to come back!"
Angela P.